Anne, anneler günü, anne sevgisi ile ilgili ingilizce şiirler. Çeşitli ingilizce şiirler. Anneler Günü İle İlgili İngilizce Şiirler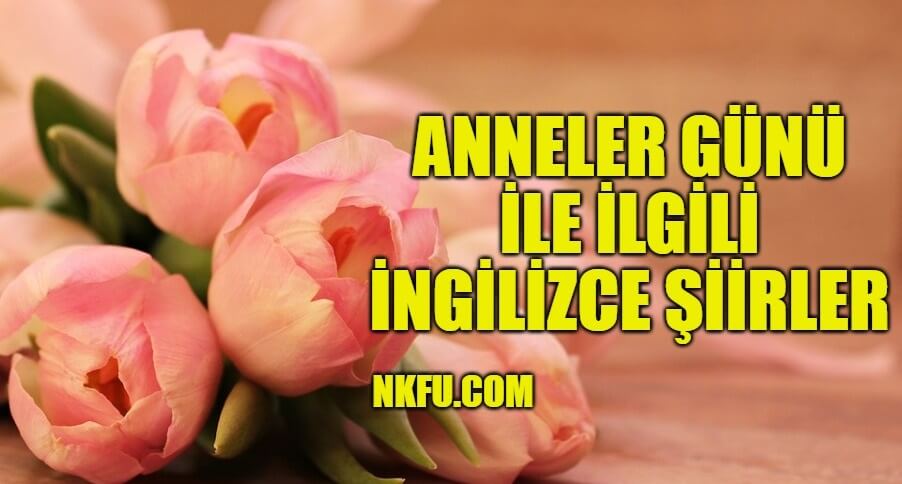 Anneler Günü İle İlgili İngilizce Şiirler
MOM
So Blessed by You, Mom
A mother who always cares,
A mother who's always there.
A mother who always prays,
A mother who always stays.
When things get rough,
When life gets tough,
When all is just too much to bear,
God's Word she shares.
God's light she shines.
So blessed God made this mother mine.
---
My Mother
My Mother, my friend so dear
Throughout my life you're always near.
A tender smile to guide my way
You're the sunshine to light my day.
---
The Better Prize
I see you're tired when I get home.
You feel some days you're all alone.
But what you're doing is priceless, dear,
And one day you'll look back–one year.
Far from now when these kids are grown,
You'll remember the days you spent at home.
Wiping noses, washing dishes,
Having tea parties, getting kisses.
Playing ball and tying shoes,
Dressing dolls and kissing boo-boo's,
Then you'll look at me with tearful eyes,
and know you got the better prize.
---
To Mother
You filled my days with rainbow lights,
Fairytales and sweet dream nights
A kiss to wipe away my tears,
Gingerbread to ease my fears
You gave the gift of life to me,
And then in love, you set me free
I thank you for your tender care,
For deep warm hugs and being there
I hope that when you think of me,
A part of you, you'll always see
---
What is a Mother?
A mother is someone who loves you
Who cares for you in every way
She sits down and listens
to what you have to say
She always thinks your beautiful
Never puts you down
She always has a smile
To wipe away your frown
A mother is someone who believes in you
Always pushes you to go far
Tells you to believe in yourself
No matter who you are
A mother is like an angel
Although without the wings
She tells you to enjoy
Life's most smallest things
I really love my mother
She means so much to me
Mommy I really love you
And that's how it always will be.
---
Dear Mom
Dear Mom, I said a prayer for you
to thank the Lord above
For blessing me with a lifetime
of your tenderhearted love.
I thanked God for the caring
you've shown me through the years,
For the closeness we've enjoyed
in time of laughter and of tears.
And so, I thank you from the heart
for all you've done for me
And I bless the Lord for giving me
the best mother there could be
---
A Mother's Day Poem
Another Mother's Day is here,
Bringing joy and pleasures new,
On this special day, Mother dear,
I want to remember you
I cannot give you costly gifts,
And I've told you this before,
No matter what I give to you,
You give back much, much more
I'm giving you a pure, sweet rose,
Gathered in the early morn,
This rose you planted in my heart,
The day that I was born
In kindly, loving thoughts of you,
And with the faith you still impart,
The rose I give to you today,
Is the love that's in my heart